TradeStation Prime Services Names John Kenealy Vice President of Prime Services Chicago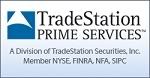 TradeStation Prime Services, a division of Tradestation Securities, Inc., is pleased to announce the addition of John Kenealy to

its Prime Services team. Mr. Kenealy will serve as Vice President of TradeStation Prime Services and he will be head of the Chicago office. John has more than 15 years of sales and brokerage experience; he joined TradeStation Securities in October 2001 as a sales representative and has held several supervisory and management positions. John most recently served as Director of Active Trader Sales for TradeStation. He holds a BS in Management from the State University of New York at Geneseo and the FINRA series 3, 4, 7, 24, 30 and 63 licenses.
"John's unique background in brokerage sales, as well as his thorough understanding of the TradeStation platform and related trading technology, will complement the Prime Services team. John will be primarily responsible for developing and servicing Prime brokerage clients in the Chicago area and will help to further refine the overall Prime Services offering," stated William Katts, co-head of Tradestation Prime Services. "Tradestation is very fortunate that John has chosen to leverage his knowledge and expertise towards this new business line. We have a growing client base in the Chicago market and continue to expand on the high- touch service we provide our customers," added Katts.
About TradeStation Prime Services, a division of TradeStation Securities, Inc.
TradeStation Prime Services, a division of TradeStation Securities, Inc., was founded to serve the needs of start-up to mid-sized hedge funds, registered investment advisers, professional traders and asset managers who need quality prime brokerage services, including execution and clearance, securities lending, capital introduction, and "incubation" services. Clients are offered electronic trading and decision-support platforms, including TradeStation, to analyze their trading strategies and automate or manually place their orders, and may avail themselves of the firm's NYSE floor membership, which allows it to execute trades on behalf of clients on the NYSE floor as well as in other market centers from its NYSE floor booth/outsourced trading desk. TradeStation Prime Services is located at 400 Madison Avenue, New York, New York.
TradeStation Securities, Inc. (Member NYSE, FINRA, SIPC & NFA) is a licensed, self-clearing securities broker-dealer and a registered omnibus-clearing futures commission merchant, and has memberships or similar approved status (as well as direct connectivity for both market data and order execution) with BATS Z-Exchange, Boston Options Exchange, Chicago Board Options Exchange, Chicago Stock Exchange, EDGA Exchange, EDGX Exchange, International Securities Exchange, NASDAQ OMX BX, NASDAQ OMX PHLX, The NASDAQ Stock Market, NYSE Arca and NYSE Amex. For futures accounts, TradeStation connects directly (for both market data and order execution) with the CME Group, Eurex Group and ICE Group (U.S. and Europe) exchanges. TradeStation is a clearance member with DTCC and OCC for equities and options, serves its futures accounts on an omnibus clearance basis, and also introduces institutional equities accounts to J. P. Morgan Clearing Corp., as clearance agent. TradeStation Securities has offices in South Florida, New York, Chicago and Dallas, and an affiliated introducing broker (TradeStation Europe Limited) in London.
About TradeStation Group, Inc.
TradeStation Group, Inc. (NASDAQ GS: TRAD), through its principal operating subsidiary, TradeStation Securities, Inc., offers the TradeStation platform to the active trader and certain institutional trader markets. TradeStation is an electronic trading platform that offers state-of-the-art electronic order execution and enables clients to design, test, optimize, monitor and automate their own custom Equities, Options, Futures and Forex trading strategies. TradeStation Group's other operating subsidiaries are TradeStation Technologies, Inc. and TradeStation Europe Limited.
Nature of this Announcement
This announcement is made on a limited basis through hedge fund and other institutional trader websites and similar media for promotional/marketing purposes, to educate potential customers of TradeStation Prime Services about its product and service offerings, and is not intended to be an investor relations or public disclosure document for TradeStation's publicly-traded holding company (TradeStation Group, Inc.).
Related to: TradeStation Prime Services Names John Kenealy Vice President of Prime Services Chicago
Tags: John Kenealy, John Kenealy TradeStation Prime Services, John Kenealy TradeStation Prime Services Chicago, Chicago Prime Services, TradeStation Prime Services