Goldman Sachs Hedge Fund Lawsuit
Australian Hedge Fund Manager Suing Goldman Sachs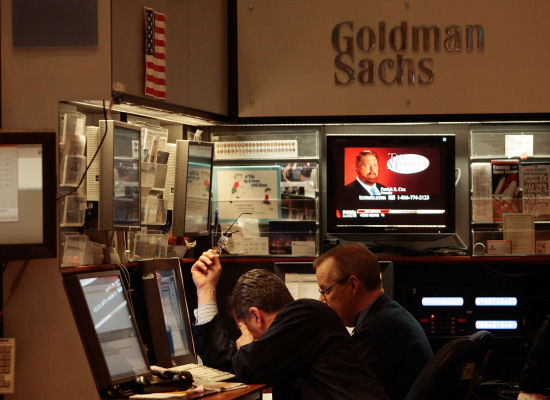 The Securities and Exchange Commission shook the financial world when it announced its investigation of Goldman Sachs Group Inc. (GS) this year. Now, an Australian hedge fund manager is suing Goldman Sachs over distressed mortgage-linked securities that the investment bank sold his fund.
Basis Capital's Basis Yield Alpha Fund is suing Goldman for $1 billion over the fund's $78 million purchase of the Timberwolf synthetic collateralized debt obligations. The lawsuit alleges that Goldman Sachs knew that the securities were going to fail--a similar argument to that made by the SEC in its civil lawsuit over another CDO, Abacus.
"Goldman was pressuring investors to take the risk of toxic securities off its books with knowingly false sales pitches," said Eric L. Lewis of Baach Robinson & Lewis PLLC, Basis Yield Alpha Fund's lead counsel. "Goldman should be called to account for its deception of BYAFM and other investors who were misled."

A spokesman for Goldman disputed the allegations and said the lawsuit "was without merit."

Goldman said the lawsuit was a "misguided attempt by Basis, a hedge fund that was one of the world's most experienced CDO investors, to shift its investment losses to Goldman Sachs" and that "Basis is now trying to recoup its losses based on false allegations that it was misled about aspects of the transaction and market conditions."
The suit comes less than two months after the Securities and Exchange Commission filed a civil-fraud lawsuit against Goldman in connection with the sale of another synthetic CDO called Abacus. Goldman and the SEC are currently working to settle the case, which analysts believe could cost the investment bank between $500 million and $1 billion in fines. Source
Related to: Goldman Hedge Fund Lawsuit