Och Ziff Returns
Och Ziff Has 12th Straight Month of Positive Gains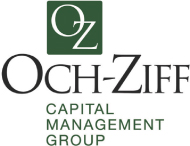 Och Ziff Management, one of a handful of publicly traded hedge fund firms, has continued its streak of positive performance. This week, Och Ziff reported gains for the twelfth straight month with the firm's assets increasing by $700 million in March. The consistent positive returns have led to nine straight months of increased assets under management.
Och-Ziff Capital Management's hedge funds posted gains for their 12th consecutive month in March, as the firm's assets under management grew by another $700 million.
The New York-based firm now manages $25.3 billion, up $5 billion from last April, when assets bottomed out at $20.3 billion, it said in a Securities and Exchange Commission filing. The firm has grown for nine straight months.
Och-Ziff's flagship OZ Master Fund returned 1.14% last month, and is up 2.65% on the year. But that was dwarfed by the performance of its Asia Master fund, which jumped 4.01% on the month and is up 5.23% on the year. OZ Master has posted positive performance for 15 straight months. Source
Related to: Och Ziff March Returns
Tags: Och Ziff March Returns, Och Ziff, Hedge Funds, Hedge Fund Returns, Positive Gains, Och Ziff Management, Reports, SEC